Learn about our wide range of campervans for hire. Our vans provide the best value and highest comfort for travellers seeking to explore, relax and have fun on their campervan holiday.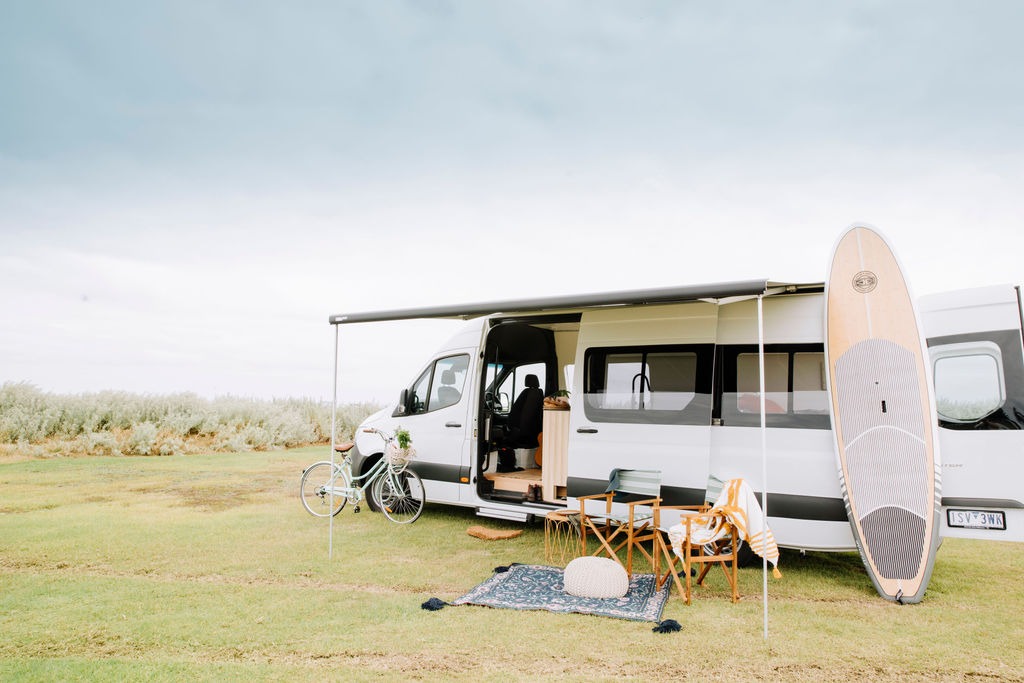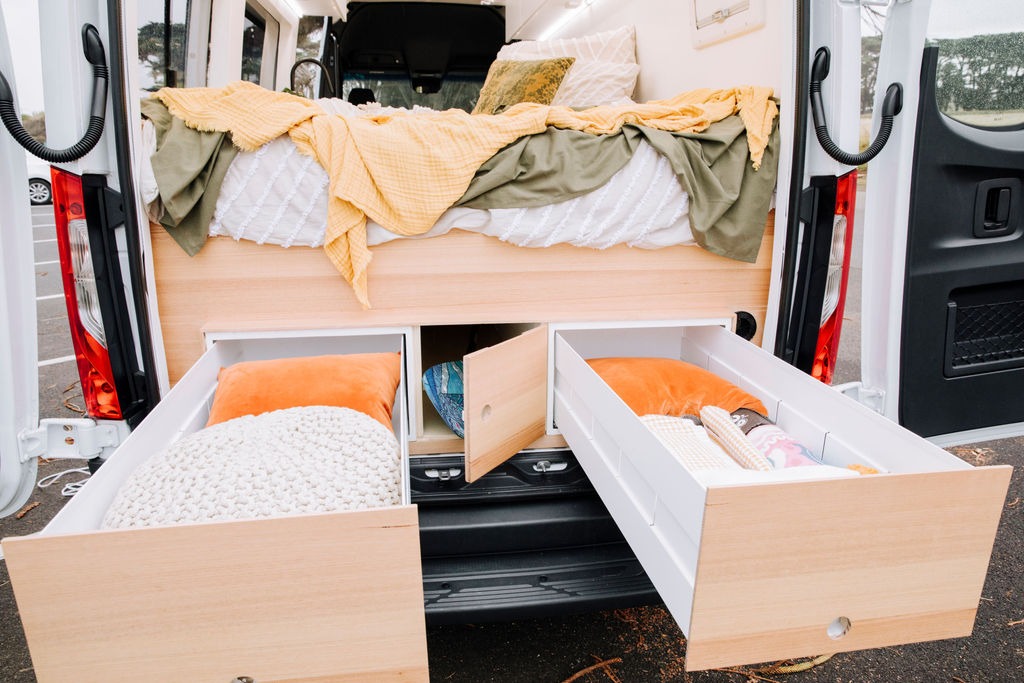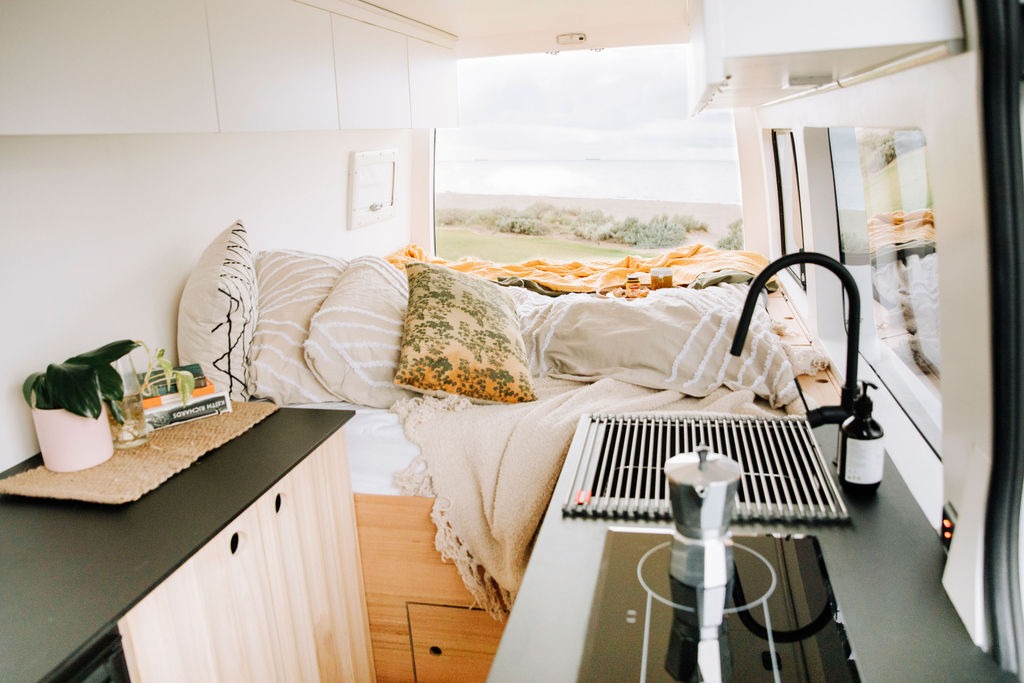 Maxium Campervan space
With the push of a button hydraulaic columns under the bed will lift your queen mattress to ensure more space for storage without using uncomfortable fold away beds.
The driver and passenger seats are designed to swivel and be used at the foldaway dining area helping to maximise living area. External shower to ensure more space in the campervan and internal roof clips to hang a curtain for portable toilet use.
Eco friendly insulation
Walls and ceiling is made of sheep wool. The wool content is a by product of a local woollen carpet manufacture otherwise destined for landfill. This recycled and precious resource is blended with the optimal percentage of synthetic fibres to ensure bond, loft and longterm performance.
Low tox healthy vans
Sheep wool hybrid remains breathable and allows the transportation of moisture out of the building envelope. Sheep wool hybrid manages moisture by storing it and then releasing it over time. Combined with our unique design of the van and prioritising cross ventilation to reduce possible mould growth.
The maxxfan deluxe is used to ensure cross ventilation of air (mould & temperature management system) by opening the small openable window at the back.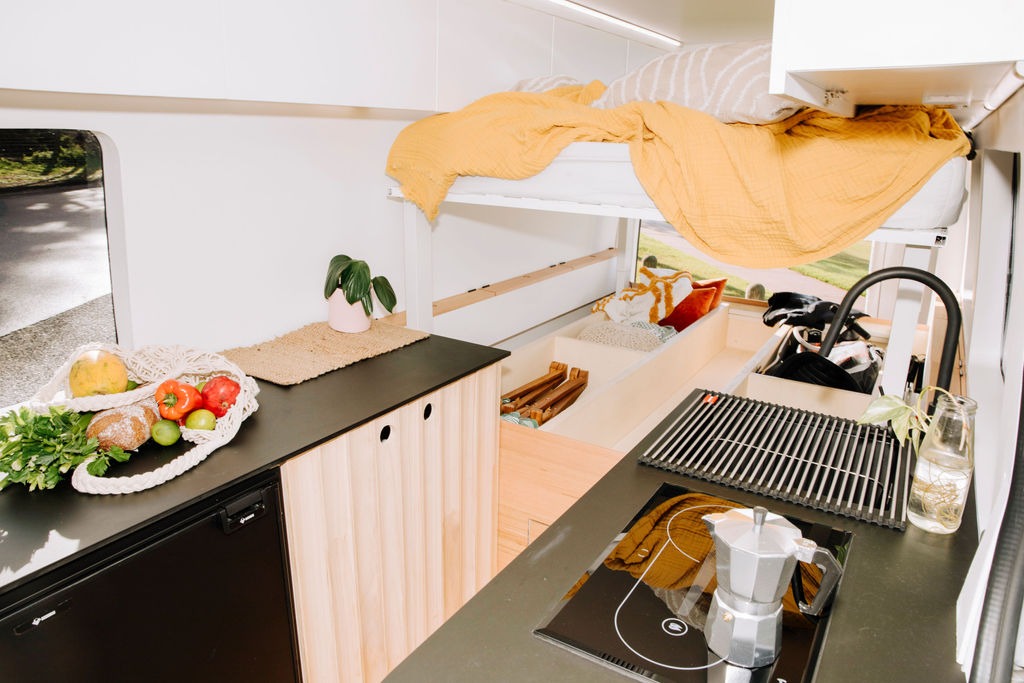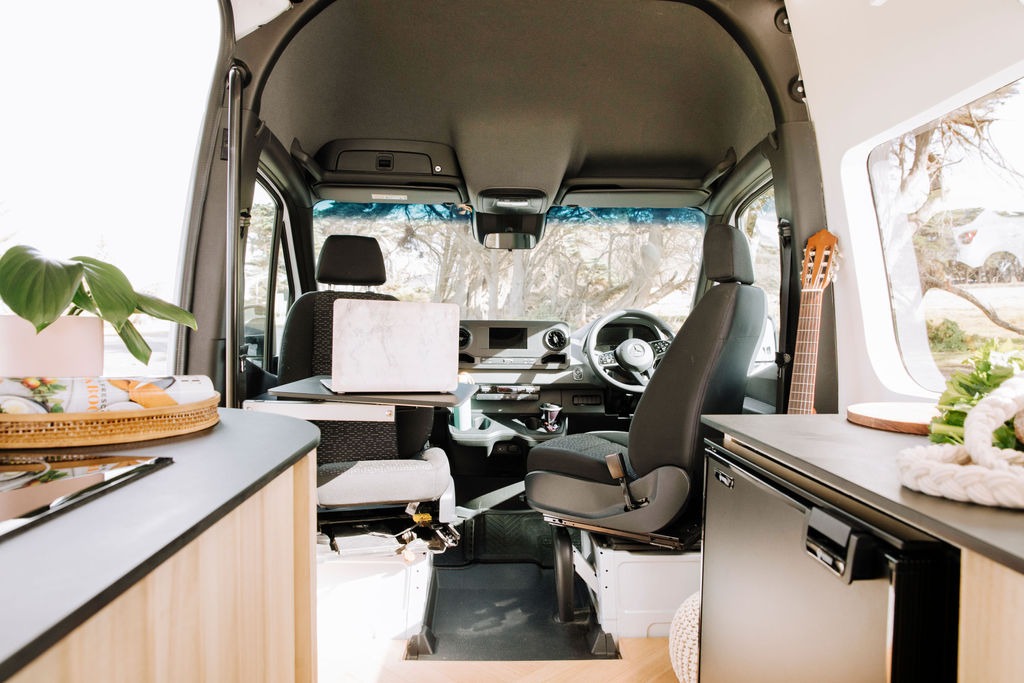 Heating your campervan
The Webasto Diesal heater uses air drawn from outside to heat the van by extracting moisture out of the air. By taping into the diesel tank of the van we are able to heat the van more economically then gas and removes the dangers of gas bottles in the van. One cup of diesel will heat your van all night. Under floor insulation is also used to help reduce energy costs and increase comfort.
Economical cooking and hot water
The Webasto hot water system and cook top are all run on diesel. It's currently the most economical fuel in the camping industry, is safer and provides more room in the van the carrying compared to clunky gas bottles.
Recycled benchtops
The bench tops used are Richlite, an incredibly durable, extremely versatile, and highly sustainable material made from 100 percent recycled paper and resin. Also the product has Greenguard certification insuring that the product has met some of the worlds most rigorous and comprehensive standards for low emissions of VOCs.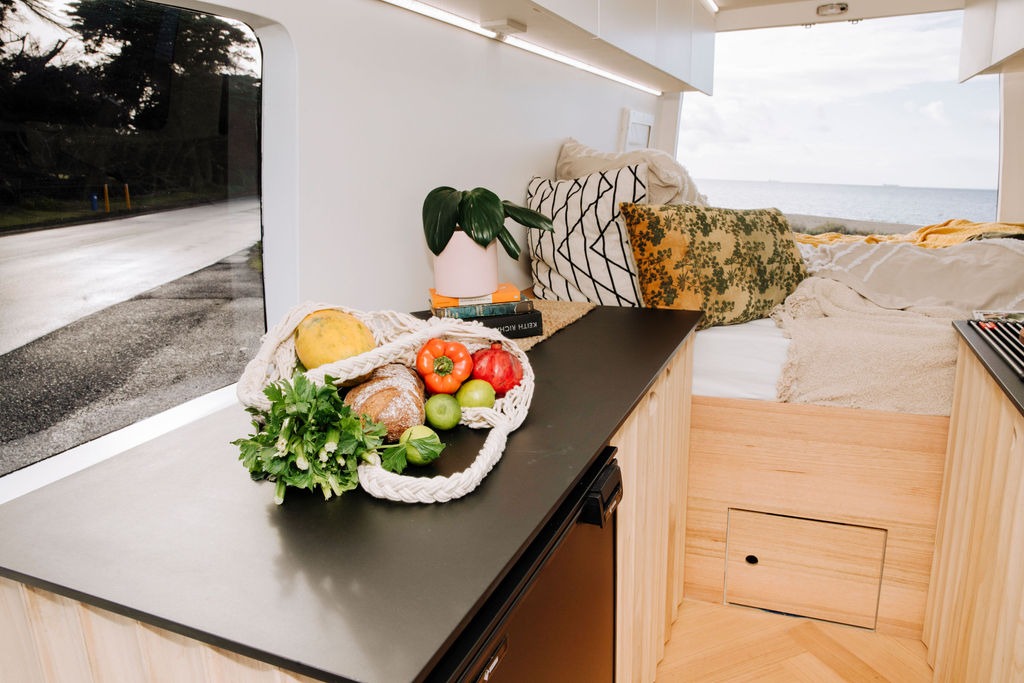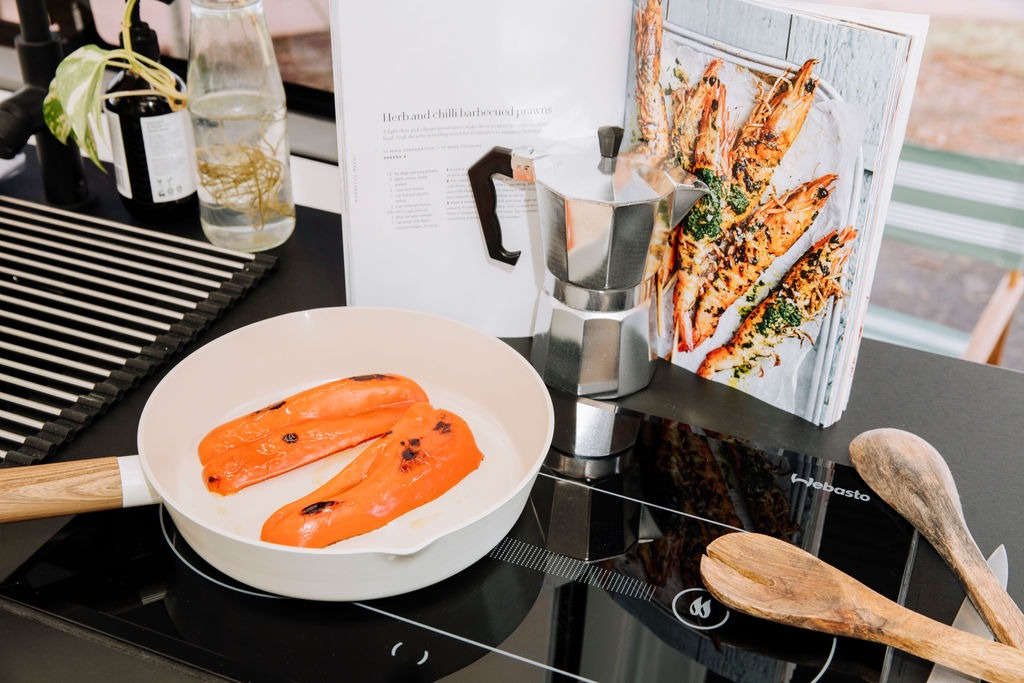 Lightweight materials
Lightweight ply & timbers have all been used to ensure efficiency of the campervan. Osmo oils used on the timber are all natural and contain no VOC's.
Water tank
Custom made Marine grade stainless steel 110 litre water tank under the body of the van to ensure clean drinking water without the leaching of plastics during the hotter climate.
Stay connected
Winegard sensor HV Antenna, a new and innovative antenna that receives both horizontal and vertical digital signals allowing for reception in more areas. It features two independently amplified antennas to deliver maximum digital VHF/ UHF programming. Made in the USA, this bidirectional antenna receives analogue as well as standard & HD digital signals.